One of the foremost collections of instruments in Italy
The Musical Instruments Museum of the Accademia Nazionale di Santa Cecilia (MUSA), holds one of the foremost collections of instruments in Italy. Its most valuable pieces are now on display to the public in its exhibition gallery.
keyboard_arrow_left
keyboard_arrow_right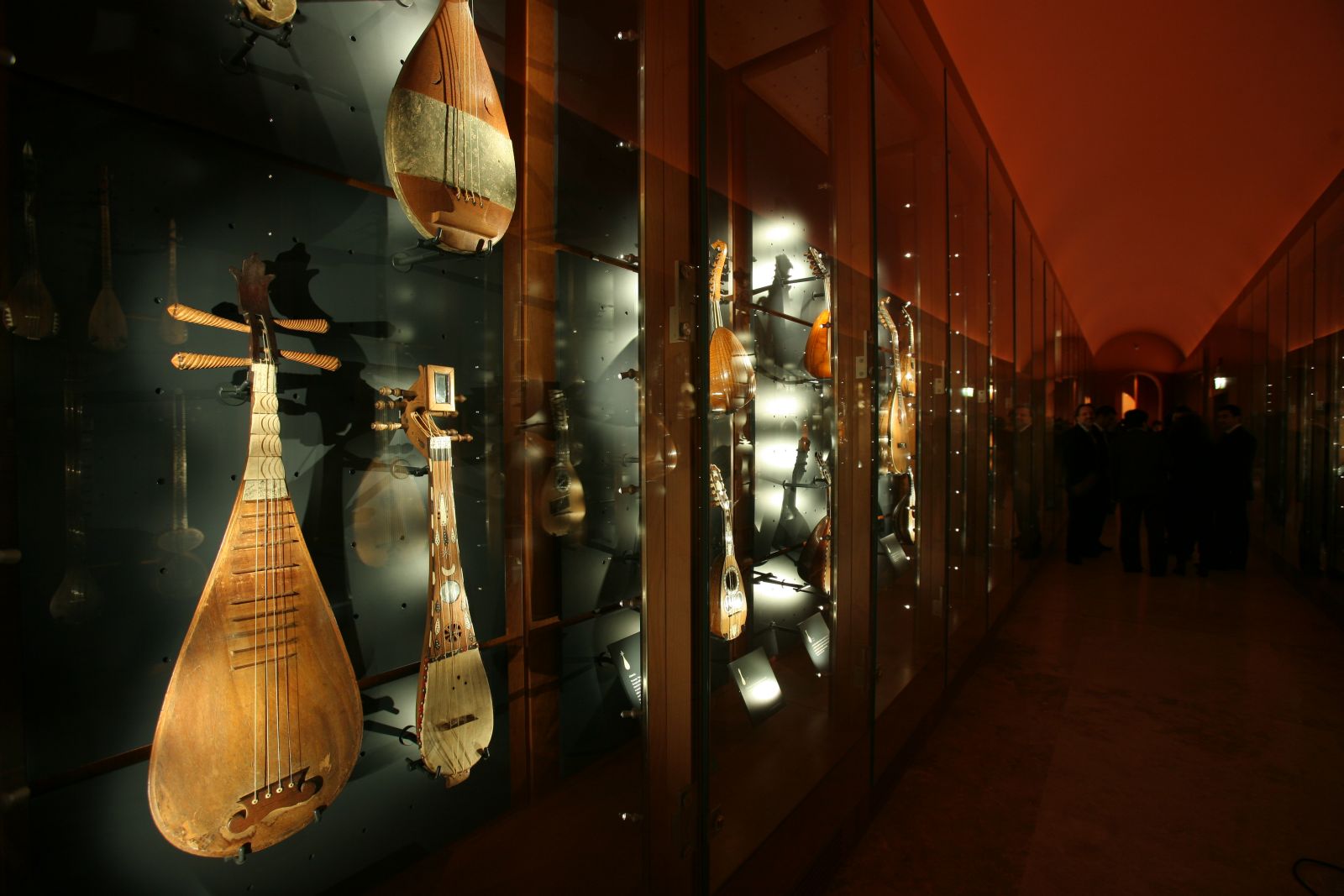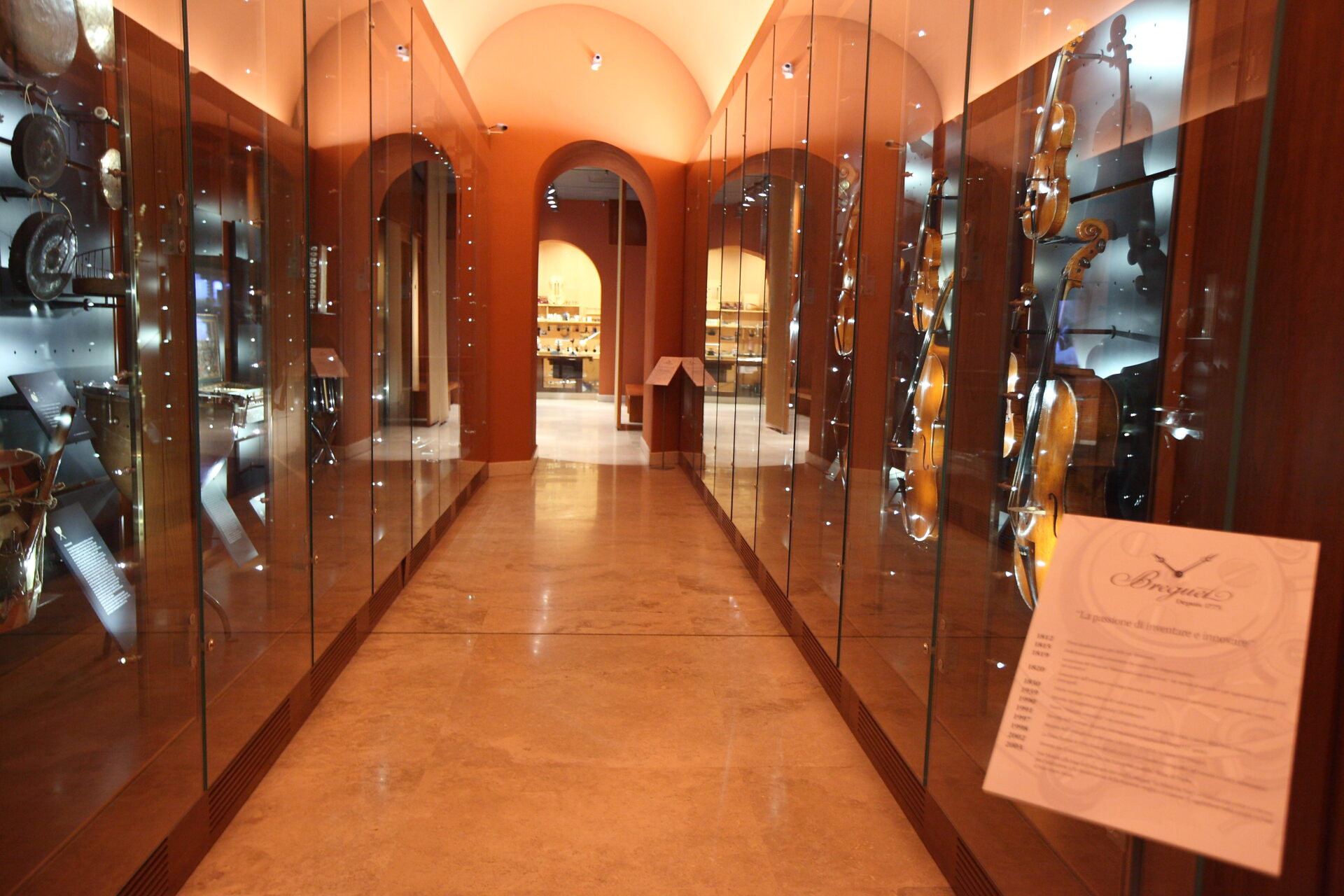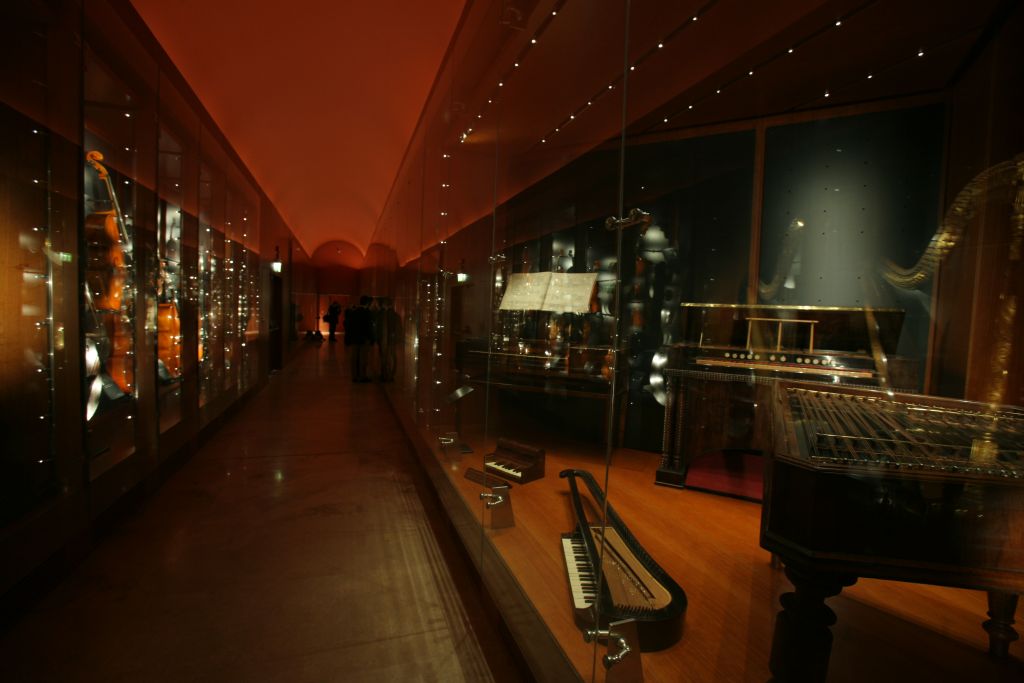 The Museum of Musical Instruments of the Accademia Nazionale di Santa Cecilia holds one of the foremost Italian collections. It includes more than five hundred items such as instruments, accessories, objects and relics which testify to many diverse musical cultures: five centuries of European, Asian and African musical history, from early to contemporary western music, to Italian folk music and non-European ethnic music.
The nucleus of the collection is a group of Italian stringed instruments from the 17th – 20th centuries. Among these, the standouts, both for the quality of their construction and for their historical importance, are the "Tuscan" violin by Antonio Stradivari, built for Grand Prince Ferdinando de'Medici, and the mandolin and viola by Roman artisan David Tecchler.
The exhibition path guides visitors through, drawing their attention to the most significant pieces in the collection. The unfolding of shapes, materials and colors amidst the various instruments juxtaposed allows people to quickly grasp the similarities between objects that belong to musical worlds often very different from one another.
Thanks to audiovisual systems and interactive and multimedia stations, the exposition also offers visitors the opportunity to deepen their knowledge from varied points of view.
In addition, the museum organizes a wide-ranging series of activities: guided tours; educational laboratories for children and adults, schools and private groups; theme concerts; conferences, seminars and exhibitions.
Free admission. Hours 11am-5pm. Closed on Thursdays
Infoline +39 06 80242.382 – 332; museo@santacecilia.it
L'Auditorium Parco della Musica
The Auditorium Parco della Musica of Rome, designed by architect Renzo Piano, is one of the largest music complexes in the world today.