keyboard_arrow_left keyboard_arrow_right
Upcoming events
Click on the image to discover more
event
keyboard_arrow_left keyboard_arrow_right
The Orchestra dell'Accademia Nazionale di Santa Cecilia was the first orchestra in Italy to devote itself exclusively to the symphonic repertoire. Sir Antonio Pappano is the Music Director since 2005.
The origins of the multi-secular Accademia Nazionale di Santa Cecilia are closely linked to choral singing: in the second half of the 1500's, several Chapel-masters and Choristers formed an association, electing as President Giovanni Pierluigi da Palestrina
Antonio Pappano
Music Director
Sir Antonio Pappano has been Music Director of the Accademia Nazionale di Santa Cecilia since 1 October 2005;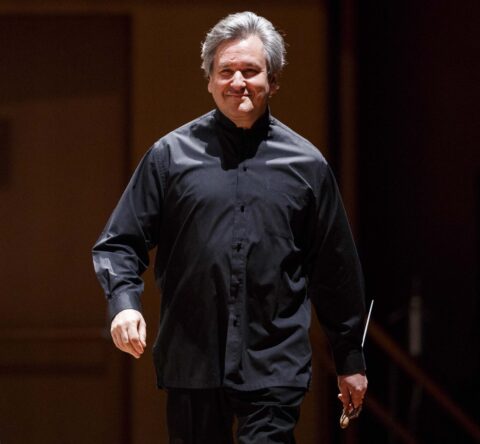 The Box office at the Auditorium Parco della Musica will be open every day from 11:00 until 19:00
The Accademia Nazionale di Santa Cecilia concert hall is the at the Auditorium Parco della Musica of Rome (Viale Pietro De Coubertin, 34) designed by architect Renzo Piano, one of the largest music complexes in the world today. Legal Headquarter is at Via Vittoria 6.
Master Courses
Today, studying at the Accademia Nazionale di Santa Cecilia means choosing to work with instructors and professionals of undisputed artistic value and renown who are able to inspire, guide and develop the talent and the musical personality of each student.
Education
Tutti a Santa Cecilia is the season of educational activities dedicated to schools, children (starting from babies), families and in general to a new audience who wants to approach the universe of Music.
card_membership
Support us
The Support of the Accademia program allows individuals, organizations and foundations to play a primary role in the cultural life of our country and to contribute to the diffusion of great music.
Multimedia Library
Besides events and concerts, the Auditorium houses a modern Multi-media Library for consulting the Accademia's historical-musical patrimony, which has been digitalized with the most modern technology and catalogued according to criteria currently used by cultural libraries, archivists and audio-visual specialists.
Museum of Musical Instruments
The Musical Instruments Museum of the Accademia Nazionale di Santa Cecilia (MUSA), holds one of the foremost collections of instruments in Italy. Its most valuable pieces are now on display to the public in its exhibition gallery.