In meeting the needs of more recent, mostly experimental music, the 1,200 seat Sala Sinopoli (Sinopoli Hall) satisfies on many levels: moveable audience seating; position of the sound source; reverberation time; overall flexibility of the spaces dedicated to listeners and performers.
keyboard_arrow_left
keyboard_arrow_right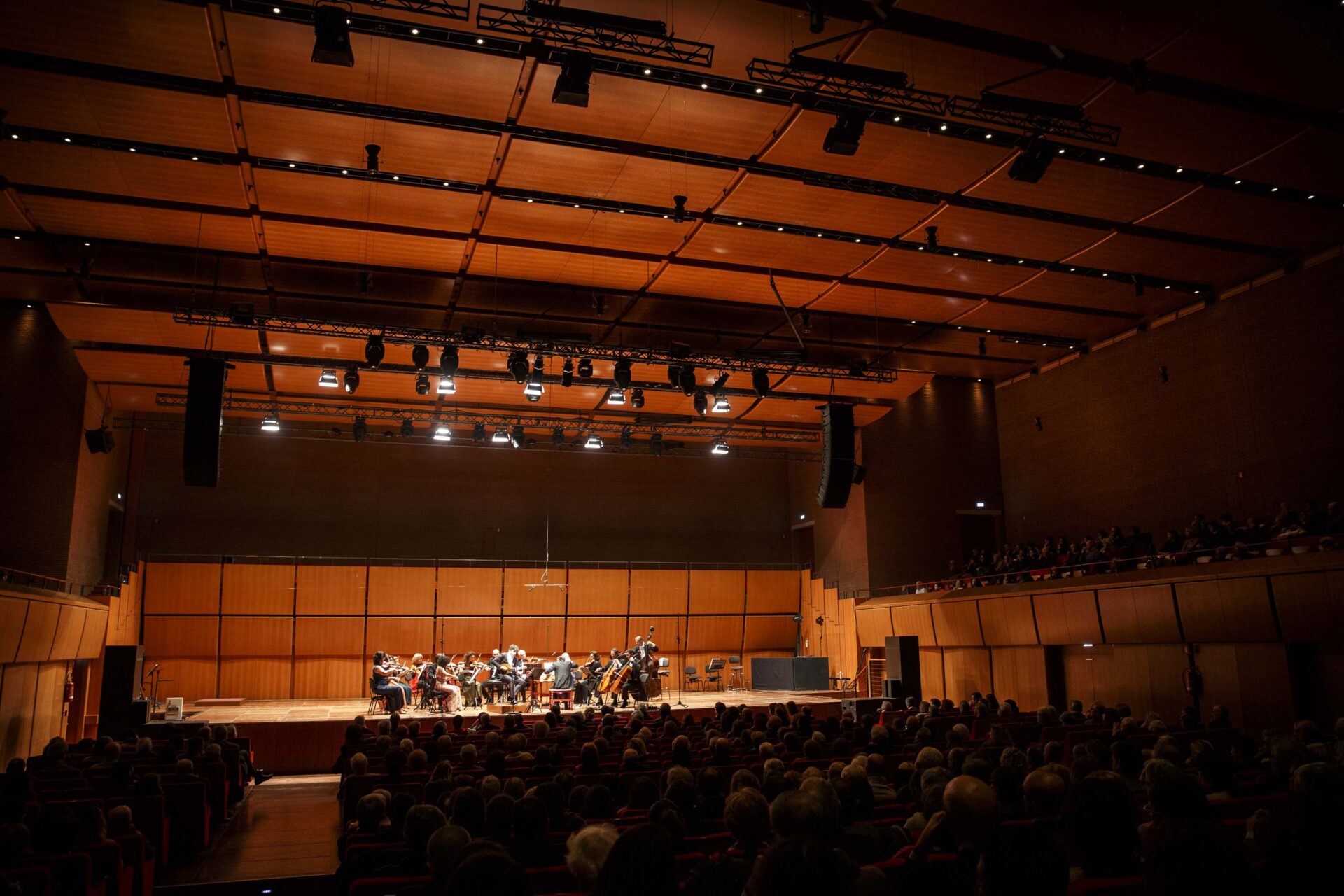 Its malleable structure allows the Sala to be adapted to the various needs of the music programmed by regulating reverberation time; thus, it can be used for symphony orchestra and chorus, for ballets, and for performances of contemporary music.
The Auditorium Parco della Musica
The Auditorium Parco della Musica of Rome designed by architect Renzo Piano, is one of the largest music complexes in the world today.